Unvaccinated Region 10 woman dies from COVID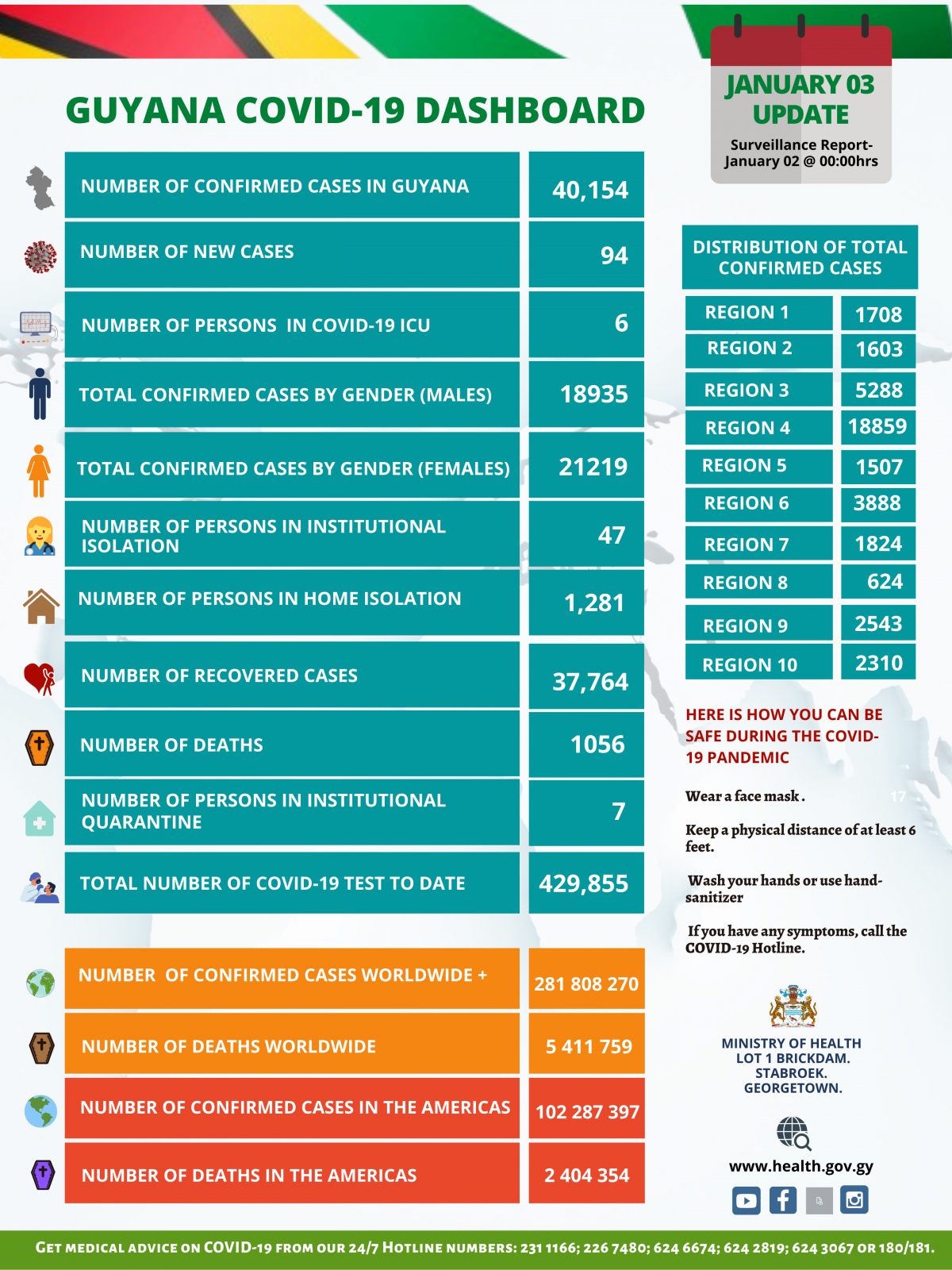 The Ministry of Health yesterday said that an unvaccinated Region 10 woman, 69, died from COVID-19 on January 1st.
This pushes the death toll from the pandemic to 1056.
Meanwhile, the ministry reported 94 new cases of the virus. In recent days there has been an upsurge in COVID cases which is believed linked to socialising over the Christmas and New Year's holidays. Six persons are in the ICU.