60 new COVID-19 cases recorded
June 12 ,2022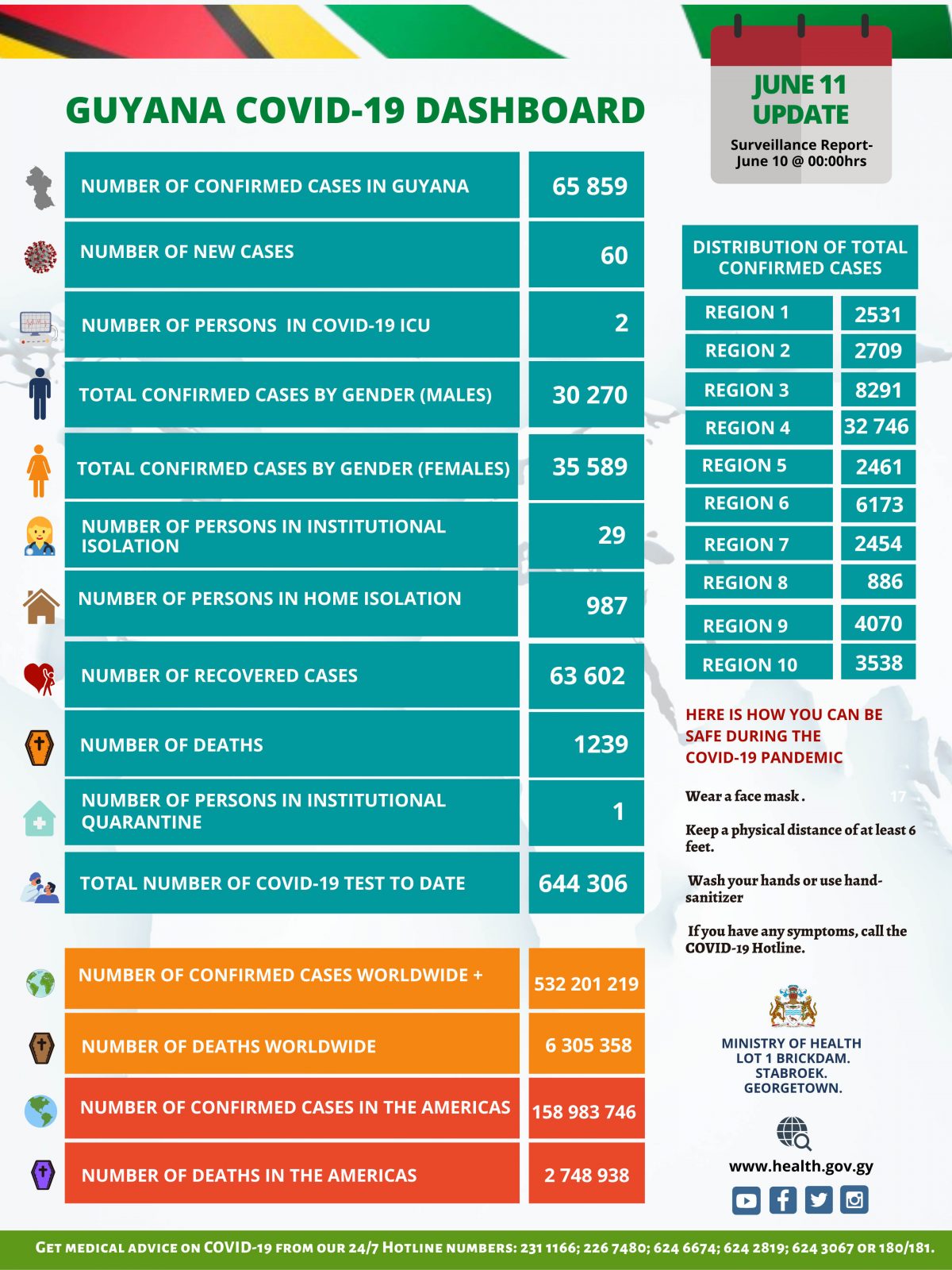 The Ministry of Health on Saturday confirmed a total of 60 new COVID-19 cases.
The new cases were confirmed after 980 tests were conducted.
They comprise 16 new cases from Region Two, 7 from Region Three, 22 from Region Four, 2 from Region Five, 11 from Region Six and 2 from and Region Ten.
The ministry's updated COVID-19 dashboard also showed that 2 persons were in the Intensive Care Unit (ICU) at the Infectious Disease Hospital at Liliendaal, 29 in institutional isolation and 987 in home isolation.
The country's death toll remained at 1,239.