Projected cost for Exxon's Liza Phase-1 slashed by US$700M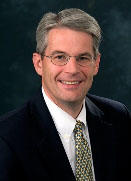 The development cost for ExxonMobil's offshore Liza Phase-1 project has been significantly revised from the projected US$4.4 billion to US$3.7 billion.
The US$700 million reduction was made public by one of the company's two partners in the offshore Stabroek Block operations, Hess.
"The original Exxon estimate for Phase 1 was US$4.4 billion; it is now US$ 3.7 billion. Exxon is doing a terrific job, the drilling campaign is going well, we will keep learning as we progress…and that includes the acquisition of the ship," Senior Vice President and Chief Financial Officer at Hess, John Rielly, told an investor forum in Houston Texas, which was held on December 12th, 2018.
Executives of Hess trumpeted the developments in Guyana as they told analysts that the company is "blessed" to have investments in an area where there has been 10 discoveries in three years, and where there is "multibillion potential remaining" with "some of the best carbonates in the world."
Giving a breakdown of the reduction in costs, Richard Lynch, who is a Senior Vice President of Technology and Services, explained: "I'll just point out, there are 17 development wells to be drilled in Liza Phase-1. At sanction, each one of those wells were estimated a cost of US$85 million per well. Well, we kind of got in, started our drilling machine up, understood our cost structures; we actually reduce[d] those costs down from US$85 million to US$67 million for wells…"
As a result, Lisa Phase-2's estimate now stands at US58 million per well, where out of 30 to be drilled, 15 will be producers, nine will be water injectors and six, gas injectors.
The company's executives compared works in Guyana to that of other operations in the Deepwater Gulf of Mexico and the Permian, saying that operations here find exceptional reservoir quality with low development costs and works out to drilling and time costs cut in half.
"Because of this exceptional well quality, it only takes you eight producers to hold and maintain that 120,000 per day [production], whereas in the Delaware, you need over 1,500 wells to get to that same level….each well in Guyana will produce about 63 million barrels each, so they are really big wells versus 1 million each in the Permian. I'm not going to argue that the Permian is not a good investment, but Guyana offers lower costs," he said.
A study conducted by Calgary-based RS Energy Group, analysing the top 50 offshore developments and shale, stated that Guyana's Liza has the lowest breakeven cost. "RS Energy recently ranked the 50 top offshore developments and play and… ranked the Liza development as the lowest breakeven lowest of global offshore developments …keep in mind what Exxon said—this is come of the best carbonate they have seen," Lynch said.
The Production Sharing Agreement (PSA) between Guyana and ExxonMobil's affiliate, ESSO Explora-tion, and Production Guyana Limited, and partners CNOOC NEXEN Petroleum Guyana Limited and Hess Guyana, states that 75% of the revenue earned from production will be used to recover the companies' investment. This was estimated at US$5 billion by the year 2020, when production is set to begin at the Liza-1 well. The remaining 25% —profit oil — is to be split evenly between Guyana and ExxonMobil.
Exxon has already racked up over US$900 million in recovery costs as of 2017, for which some US$460 million is attributed to pre-contract costs.
But government has come in for criticisms by analysts and transparency advocates over its wholesale acceptance of the costs without an audit.
Former Presidential Advisor on Petroleum Jan Mangal had chided the Ministry of Natural Resources for its failure to review the US$4.4 billion cost cited by the company for the Liza Phase-1 project and has said that the review should have been performed prior to the approval of the production licence in mid-2017. He had said that it was not unreasonable that the capital cost for the Liza Phase-1 project could be reduced by 20% and suggested that by not reviewing the cost, the Ministry effectively gave ExxonMobil US$880 million of Guyana's money for no reason.
While chartered accountant and attorney Christopher Ram has been calling for overall audits of works done, he had zeroed in on the U.S$460 million pre-contract costs, saying the partners and government must justify the figure.
Following calls, the Guyana Revenue Authority (GRA) announced that it will audit not only the pre-contract US$460 million up to the end of 2015 but the 2016 and 2017 cost recovery charges that are believed to be over US$500 million.
Mangal, however, believes that the GRA is not capable of undertaking such a task, as the audit required calls for specialist interpretations not familiar to Guyana because of its frontier oil and gas status.
He had said that government should put all approvals for ExxonMobil's Liza Phase-2 on hold until a complete review of the Liza Phase-1 project cost is done by requisite experts. "I believe a real and substantive review still needs to be performed of the Liza Phase-1 project cost before approval of the production licence for the next project, i.e. before approval of the Liza Phase-2 project," Mangal stated in a letter to this newspaper.
"Even though the Liza Phase-1 project has been approved, the Government should withhold approval of the Liza Phase-2 project until they fix these issues," he added.
The Department of Energy did not directly address Mangal's proposal but its head, Dr. Mark Bynoe, has said that it would seek out experts to conduct the analysis of Phase-2.
'Third party oversight'
In October of this year, the APNU+AFC government announced it was seeking advisory services and technical support to enhance the country's core capacity to review, approve and authorize oil and gas companies' Field Development Plan(s) (FDP) and, in the process, protect the interests of Guyana in technical discussions with private sector investors. This was the first sign of a shift in approach by the government.
In the ad, the Ministry of Natural Resources invited eligible firms to submit expressions of interest to provide the services. The successful firm will be expected to conduct an in-depth review of the FDP, environmental impact assessment (EIA) and supporting documents (including related FDP) submitted by the contractor(s). The ad said that this in-depth review must include, at a minimum, an assessment of the strategy and the development model, as well as the criteria for the choices that have been made by the contractor (with a particular focus on recovery, cost and safety optimization) and potential alternatives.
The duration of the assignment is expected to be four months, with an option to renew on expiration, commencing December 5th, 2018. Work is to be conducted in the offices of the contractor in Guyana and in Houston. The period of the assignment would signal that FDP's approval for Liza Phase-2 was not possible this year.
In response to questions from analysts at last week's investor forum, Vice President of Hess' Investor Relations Jay Wilson told attendees of the plans by government and that President David Granger was overseeing the process himself.
"As you know, there is a new energy minister [Bynoe]. They want to have a third party and put that third party oversight firm to get all the technical work done. That delayed the sanctioning process some. The President himself is overseeing this process. They want to make sure that they have the right third-party optics to provide the second sanction," he said.
But he was quick to point out that it would not impact the project schedule and the company was still looking to bring oil forward to provide a second Floating Production Storage and Offloading by 2022.
"As in terms of going forward, we think this experience actually will facilitate and expedite future approvals and Exxon is working very closely with the government to make sure that is the case," he said.
Chief Executive Officer, John Hess, reiterated that the moves taken "won't hold up first oil", even as he gave his perspective on government's actions.
"They did have a third party review Phase-1 but they didn't bid it out. So the new energy minister said that in the interest of transparency and fairness, we're actually going to bid it out this time so that is what led to the delay, as they needed to go to tender," Hess said.
"I think that was probably the right decision to do that," he added.