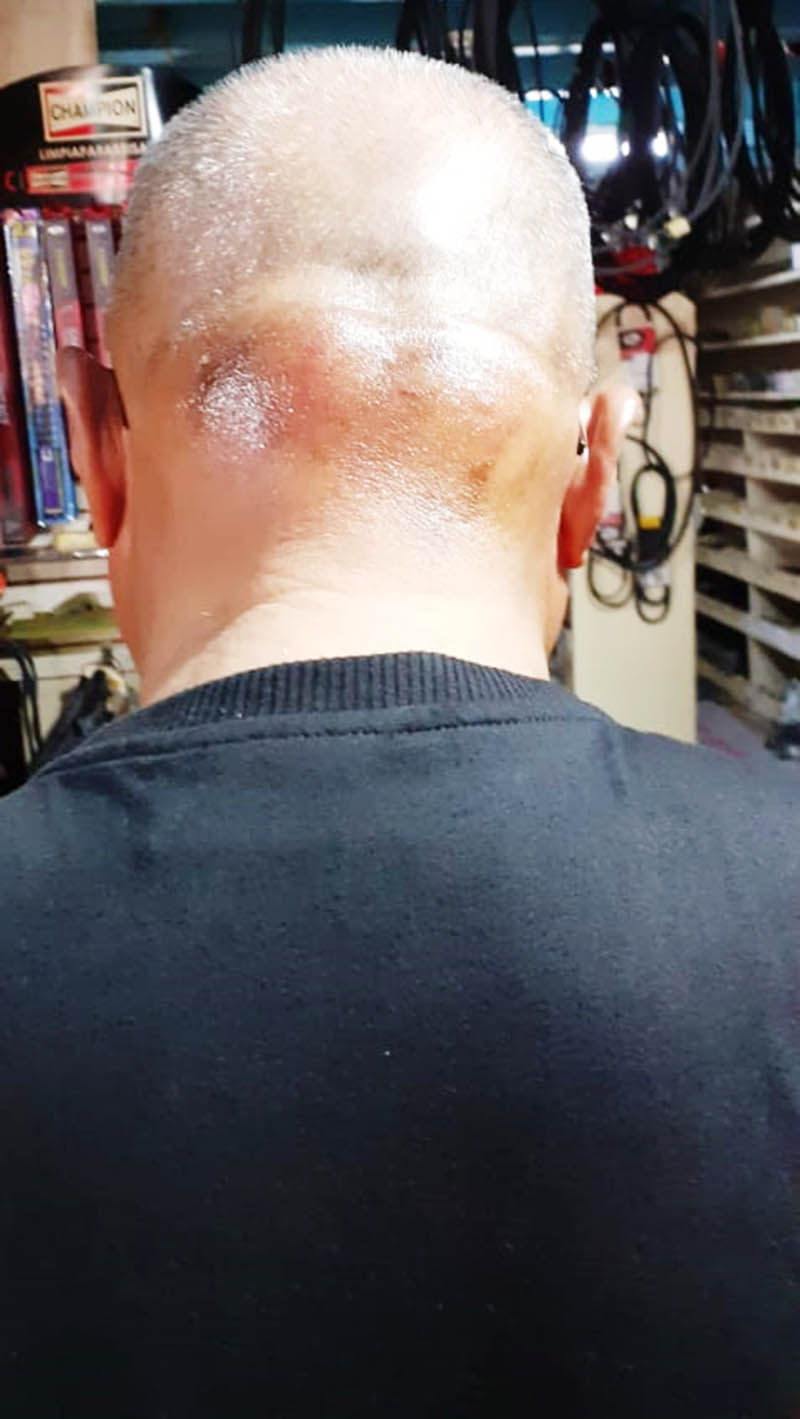 A Region Six councillor was yesterday accused of assaulting a Corentyne resident following a confrontation at Hogstye Village, Corentyne.
Azad Taki, 66, owner of A Taki Filling Station and Variety Store located along the Hogstye Public Road, yesterday explained to Stabroek News, that a contractor visited his gas station and purchased diesel and during a conversation stated that he was going to be leveling the road shoulders in the area.
Taki, a former APNU+AFC councillor at the Lancaster/Hogstye Neighbourhood Democratic Council, said that he questioned what would be done with the dirt removed and the contractor stated that he would be selling the dirt.
"I said is business people and if they will level it is a good thing and they will sell it.
However, according to Taki he observed that after the contractor went over to the main road and started to work a truck arrived and "he start load the truck with the dirt right away."
The businessman said, he went out and began having a conversation with the contractor explaining to him that they should first level the road, and then the excess dirt can be removed.
However, at that point the contractor reportedly became verbally aggressive and summoned the Region Six councillor who resides in the area. "I was talking to him (RDC Councillor) and when me go raise me hand to talk my hand touch his hand and he start punch me all in my head and in my neck… I get pain unto now. Me deh here icing it."
Taki said, he was in shock as he could not believe that this was the reaction from the 24-year-old councillor, "If you think I touch you punch me one time and done na but he keep punching me…"
Taki then filed a report at the Whim Police Station and sought a medical from the Port Mourant Hospital. According to information gathered, the councillor was arrested and shortly after released on $10,000 bail.
Taki said he was given a date next week to return to the police station and insisted that he would be following up the matter as he is seeking justice.