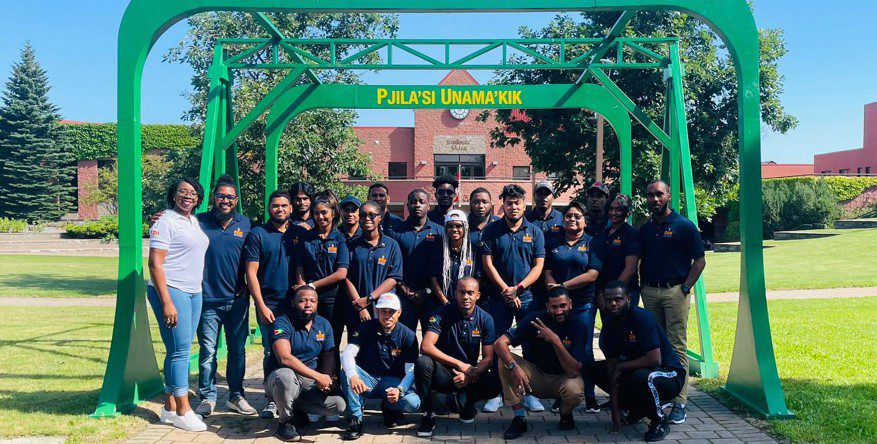 The second cohort of SBM Offshore's Trainee Technicians received training in Canada this year, as part of a one-year training and capacity building programme.
SBM Offshore is forging ahead with its internship program, offering students the opportunity to harness their potential and be integrated into Guyana's oil and gas sector.
Applications opened on October 1, the company said in a public notice.
The internship programme is aimed at developing the capacity of students who meet the established requirements to prepare them for an exciting and challenging role within the company's Guyana operations.
Builder of Guyana FPSOs has kept its promise, says Human Resource Manager
"Successful candidates will be afforded the opportunity to gain on-the-job experience through a multifaceted and multidisciplinary integration into the company," SBM Offshore said in its notice.
Students would be given a chance to learn under SBM Offshore's Supply Chain and Finance Departments, its Operations Intelligence Performance Optimisation Centre (OIPOC) and its Health, Safety, Security and Environment (HSSE) Department as well.
SBM Offshore also has its Graduate Engineers Trainee Programme, geared at providing foundational knowledge needed to launch and accelerate careers in the industry.
Interested candidates have until October 14 to submit applications to http://sbmoffshore.com/careers.
SBM Offshore has devoted significant effort to local participation in Guyana's oil and gas sector. It was the first prime contractor of ExxonMobil Guyana to receive its Letter of Approval for its 2022 Local Content Master Plan.