Kelly Hyles awarded Harvard fellowship for dialysis centre internship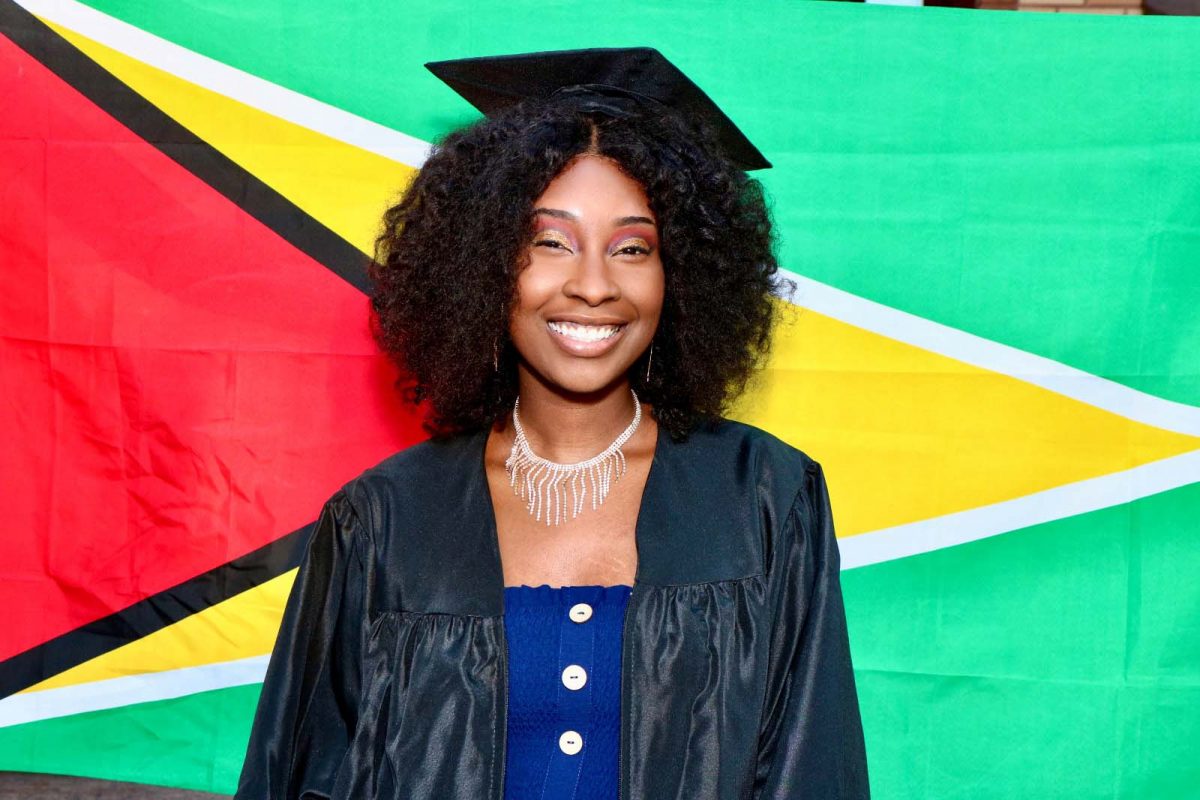 Guyanese scholar and Harvard University graduate Kelly Hyles is currently back home on a one-year internship with the 5G Dialysis Centre, where she will be working to address affordability and accessibility to dialysis in disadvantaged communities here.
According to a press release from the Centre, Hyles will be working with its team on the upcoming launch of a dialysis centre in Region 10, and on the establishment of a new dialysis clinic in Region 3.
She is said to be a leading advocate for the establishment of new dialysis clinics aimed at making kidney failure treatment more accessible throughout Guyana.
Noting that chronic kidney disease is a major public health crisis in Guyana, with the cost of dialysis high, and the service extremely inaccessible to deprived communities, the release said that Hyles will have the opportunity of working to increase access to health services for such areas.
According to the release, 5G Dialysis Centre is the first provider of dialysis service in Guyana and has been instrumental in working to increase the accessibility of dialysis to residents who cannot afford it.
The centre is partnering with the Ministry of Health and various hospitals to provide free dialysis service to remote regions in the country.
The Centre said that the entire team at 5G is beyond excited to welcome Hyles.
The young Guyanese recently graduated from the Harvard University, which awarded her the Richardson Public Service Fellowship. The fellowship is provided annually to three outstanding Harvard students considering a career in public service.
According to the release, the award allows the recipient the opportunity to spend a year gaining "concrete experience with, and understanding of, the sort of problem or issue that their contemplated public service career would address."
The approval of the fellowship with 5G Dialysis Centre in Guyana will allow Hyles to complete her internship.